ASBI Awards SR-826 / SR-836 Flyover Segmental Bridges the 2015 Bridge Award of Excellence
2015-11-02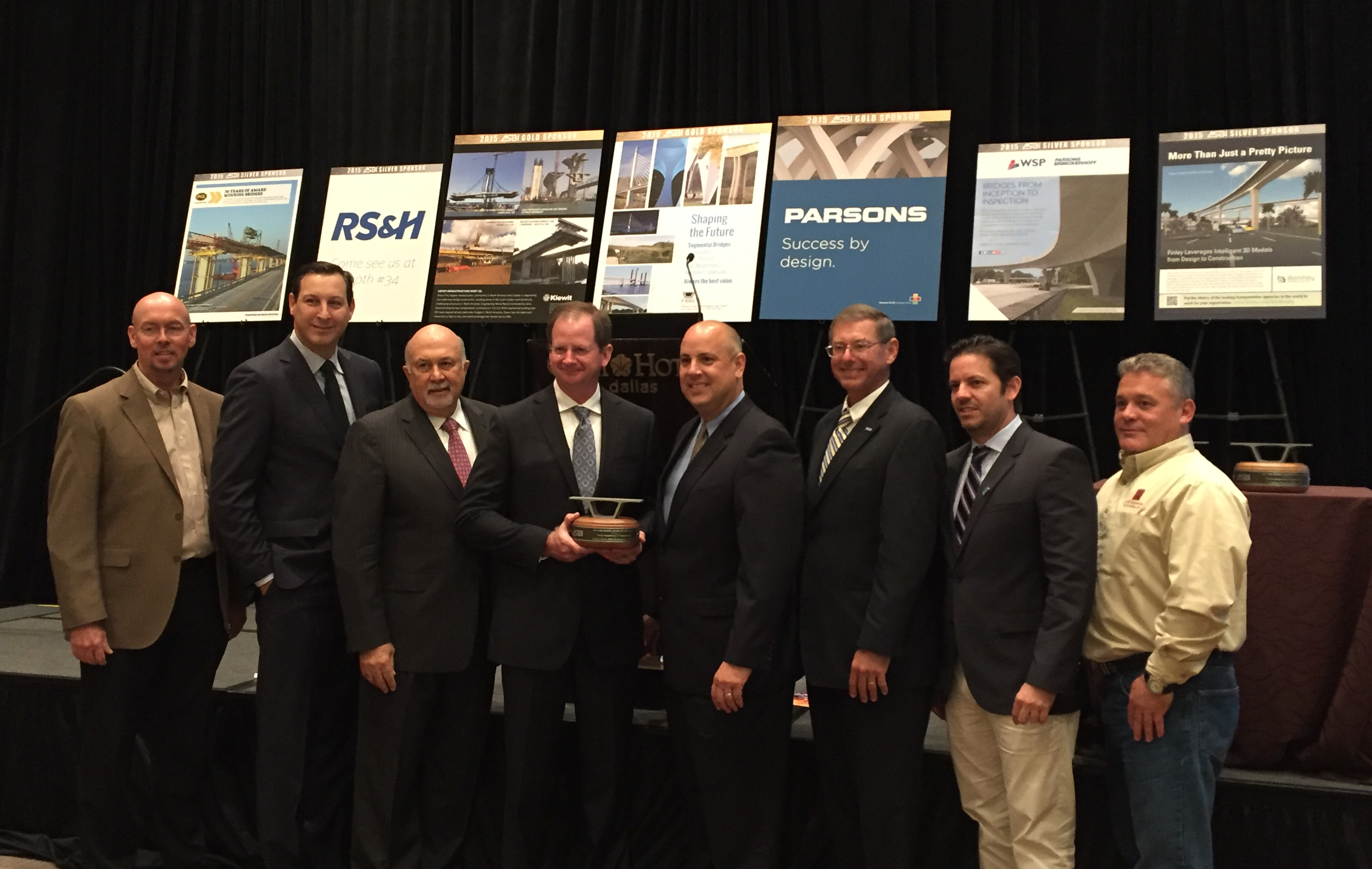 The American Segmental Bridge Institute (ASBI) awarded the 2015 Bridge Award of Excellence to the Palmetto Section 5 (SR-826/SR-836 Interchange) Project to the Florida Department of Transportation. Condotte America, Inc., an ASBI member, was represented by Mr. Enrique I. Espino, P.E., Chairman, and Mr. Andres G. Mendoza, P.E., President. Other ASBI Members present at the awards ceremony that were part of the project team included Finley Engineering Group, VSL and Rizzani di Eccher. Receiving the award for the FDOT was Mr. Mario Cabrera, P.E., District Construction Engineer. Also present were former District Construction Engineer, Mr. Mark Croft, P.E. and the Project Administrator, Mr. Raul Vega of AIM Engineering.
The Palmetto Section 5 project is a $559 Million Design Build Finance Project located in Miami-Dade County, FL. For more information on the project, please visit the Featured Projects section of this website.